Granite Countertop
Granite is a
100% natural

stone created from a mix of quartz, mica and feldspar crystals. It offers a large selection of colours as well as textures:

polished, mat and antique

.
Disclaimer
Being a natural stone, one must understand that granite may contain imperfections such as: colour variations, geological defects, grains, cracks.
As a specialized manufacturer, we try our best to lessen these variations by using the following methods: waxing, filling and adding rods so to reinforce the granite. Nevertheless, these characteristics bring out the natural beauty of the stone and these natural variations do not affect in any way the functions nor the resistance of the material. Natural Stone EMG disclaims any liability for the natural characteristics of the materials such as granite and marble.
Notwithstanding the fact that granite is heat-resistant, we recommend using pot holders or coasters to protect the surface.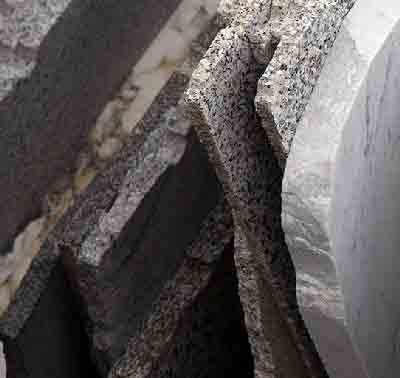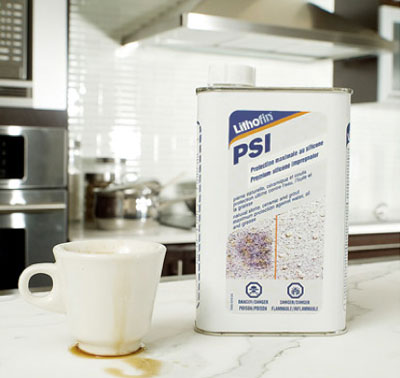 Lithofin Sealant

Basic PSI
All natural stones are absorbent to a different extent. They must be treated along with a sealant in order for your granite and marble counters to benefit from protection against oil, grease and water. Depending on the use made of the sealant, it may be applied with the help of a clean rag. We recommend to our clients to apply it one year apart from the previous application. Preserve the natural stone by using the Litholin quality products both for indoor and outdoor projects.
Stone Tech Sealant :
The Stone Tech "Bulletproof" sealant ensures optimum protection against some of the most toughest oil and water stains. An advanced formula has newly been adapted to provide natural stones with maximum wear resistance.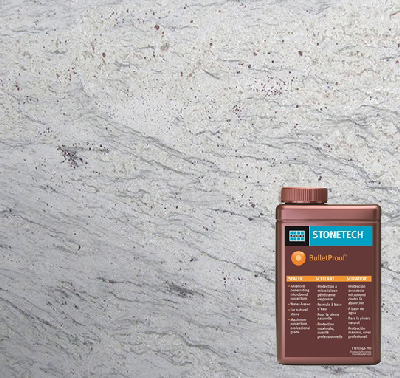 Suppliers
Visit our suppliers